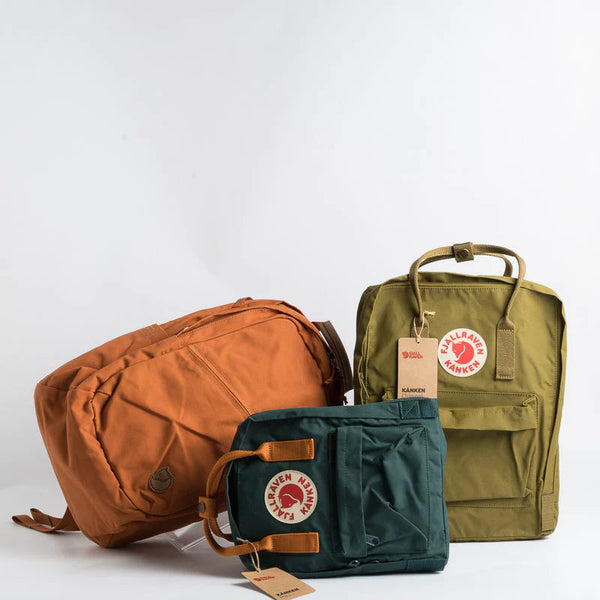 FJALLRAVEN BACKPACKS - Kanken
We have been official Fjallraven Kanken dealers for ten years.
In 1960, Ake Nordin founded Fjallraven and the headquarters were located in Ornskoldsvik, Northern Sweden. Since then the company has always continued to pursue its mission: the conception and production of functional outdoor garments and accessories, with a timeless design and that last over time. All this with an eye to the protection of the environment, animals and people and continually inspiring the buyer to discover life in the open air!
Carry-over Collection